Jack and the Beanstalk
£10.00
Jack and the Beanstalk
Illustrated by Jenny Press, Text by Deborah Cambell-Todd
Published 1993 by Brown Watson England
Board book approx. 16cm x 13cm
Secondhand
View product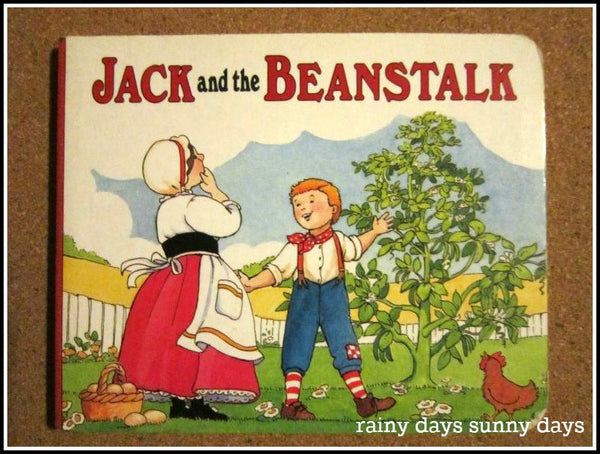 About Us
Rainy Days Sunny Days is our shop of handmade art and gifts, vintage children's books, toys, craft kits and learning resources.
Delivery to UK and worldwide.
Free UK delivery on orders of £50 or more.
If you would like to know more about an item in the shop please contact us here.